A walk in Nakayama shimousa
中山・下総・散歩道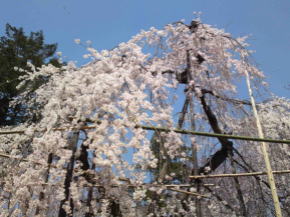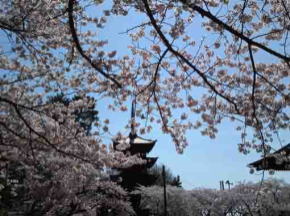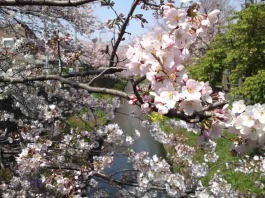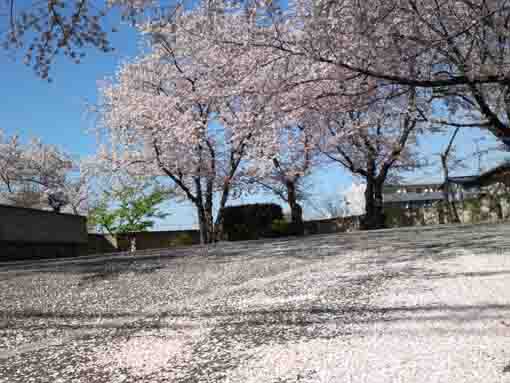 ---
Why don't you visit Nakayama Hokekyoji Temple and areas around it while you go to Kyoto? This is one of the nearest spots for you seeing Sakura and historical landmarks on your way to Narita International Airport from Tokyo, so Nakayama Hokekyoji Temple and other landmarks introducing in this web site are very easy for you to visit since they are also in the middle of Narita and Haneda International Airport.
These areas are now bed towns of Tokyo, but they have their long history. Especially,
Nakayama
has its long history since it developed as the gate town of
Nakayama Hokekyoji Temple
and it has its own long history and many important historical properties like temples in Kyoto and Kamakura. Besides, Ichikawashi has some nature observation parks in it, visitors could enjoy seeing many wild birds and waterfowls in these parks.
This web site will introduce Nakayama and areas around it,
Yawata
,
Mama
,
Gyotoku
in Ichikawa-shi, Funabashi-shi, Urayasu-shi, Edogawaku and other cities in Katsushika Shimousa.
Please enjoy visiting this site and come to Nakayama and Shimousa.
If you have a little spare time, please visit these noted spots introduced in this web site.
Information of nakayama shimousa
中山・下総・周辺情報
---
Prologue: Walk in Nakayama shimousa

中山・下総・散歩道

御挨拶

Nakayama in Shimousa is on your way to Tokyo from Narita International Airport, was developed as the temple town of

Nakayama Hokekyoji temple

, one of five headquarters of Nichiren Sect in Buddhism and some historical architectures; Yonsoku-mon Gate built in

Kamakura

, Hokke-do Hll in Muromachi and Five Story Pagoda, Nio-mon Gate, Kuro-mon Gate and Nakayama Daibutsu in

Edo period

are in the site of Nakayama Hokekyo-ji Temple. It is very wonderful area to visit. You could find some historical properties in this small area around Nakayama in

Shimousa

.

Why don't you visit Nakayama? There are many beautiful temples, shrines and places that they are as old as they are in Kyoto and Kamakura, so Nakayama and areas nearby have over 1000 years history. Many heroes and artists in Japanese history, Masakado Taira, Yoritomo Minamoto, Gyoki, Nichiren, Dokan Ota,

Musashi Miyamoto

, Issa Kobayashi, Mitsukuni Mito, Kafu Nagai and so on visited in area around Nakayama. And Nakayama is in

Ichikawa city

next to Tokyo, but it remains a lot of natures. You can call on Nakayama and Ichikawa on the way back to your country, so you could feel and touch common Japanese Culture while you are visiting them on your way to Narita International Airport.

Nakayama is the best place for foreigners on their business trip to Japan as it is very close to the center of Tokyo and NRT, so they could enjoy sightseeings at Nakayama and Ichikawa in their short trips.

Nakayama has the old temple, Nakayama Hokekyoji Temple (no admission fees) with several national cultural properties, and

Nikke Colton Plaza

a shopping mall with Uniqlo, Muji and many other shops. Moreover there are two Daisos near the Shimousa Nakayama Station. Moreover area around Nakayama, there are some drugstores, supermarkets, electric appliance retailers and specialsts shops, the number of shops so many, and they compete everyday amoung them, therefore they gives cheaper prices than any stores out of Nakayama. In addition, there are many cafes, bars and restaurants running over 20 years or more around the Simousa Nakayama Station, thus they give very delicious dishes to their customers. The visitors at Nakayama could enjoy sightseeing and shopping in very short time.

Please call on Nakayama on your way to Narita, you could find wonderful experience!

Finally, all pictures on this website are taken by my cell-phone. You could see much more beautiful views with your naked eyes.

中山・下総・散歩道は、

中山法華経寺

の門前町として発展した千葉県市川市・船橋市の中山という小さな地域を中心に、中山とその周辺の素晴らしさ紹介し、ご案内する地元自慢サイトです。 もちろん、八幡、真間、行徳、浦安、大野、市川、西船橋、小岩、篠崎、瑞江、一之江、船堀、船橋、少しずつですが素敵な街をご紹介してゆきます。

ブログとかWordPresssに挑戦してみようと思い、色々試した結果、ホームページを作りました。日記と好きな町の案内サイトになっております。ですので、掲載写真はガラケーのカメラで撮影したものです。皆さんのカメラでしたら、きっともっと素敵な写真がとれると思います。

中山周辺と旧下総の国の範囲がほとんどなのでこのタイトルにしました。たまに武蔵や遠国、海外にも出かけます。

中山・下総・散歩道は、生まれ育った町と地域のご紹介サイトです。

遠くの街を旅するのもいいですが、地元を散歩するのもいいものです。いえ、こんなに歴史的文化財のある地域だと思ってもいませんでした。この生まれ育った地域に、本当に、勉強させていただきました。

是非一度お運び下さい。
---
news
新着情報
2017年09月23日

梨の里、大町・大野周辺の散歩道作りはじめました。

2017年06月18日

芸術家・文人・歴史上の人物別の名所案内を作りました。

2017年02月19日

江戸川・国府台周辺の散歩道作りはじめました。

2017年01月24日

お花見と紅葉狩りのご案内ページを掲載しました。

2016年12月08日

行徳・浦安三十三ヵ所観音札所を掲載しました。

2016年07月09日

宮本武蔵と伊織の出会いの散歩道作りはじめました。

2016年06月29日

行徳・江戸の旧道の散歩歩道作りはじめました。

2016年04月29日

葛飾八幡宮と八幡周辺周辺の散歩道作りはじめました。

2016年01月24日

手古奈・真間山周辺の散歩道作りはじめました。

2015年03月16日

中山法華経寺界隈の散歩道作りはじめました。

2015年03月14日

原木山妙行寺のご案内ページが完成しました。

2015年03月04日

コルトン周辺の散歩道を作りはじめました。

2015年02月08日

真間川案内少しだけ完成しました。

2015年02月04日

英語版を前にしてみました。

2014年12月02日

サイトをオープンしました。