The Nio-mon Gate (The Deva Gate) In Nakayama Hokekyo-ji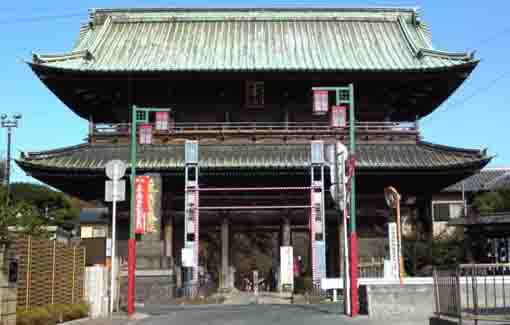 The Nio-mon Gate (The Deva Gate ) In Nakayama Hokekyo-ji
The Nio-mon gate is also called 'Aka-mon (the red gate)' and 'San-mon (the triple gate). The framed letters 'Sho-Chuzanon' on the center of the gate was written by the famous artist in early Edo Period,
Koetsu Honami
. It is the cultural property designated by
Ichikawa city
.
Over through the gate, there are many cherry trees, so thousands of visitors come to see
the blooming cherry blossoms
in spring.
Koetsu Honami And The Framed Letters On The Gate
---
The Statues of Nios In Nakayama Hokekyo-ji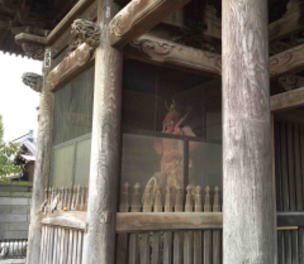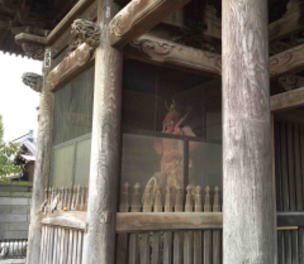 The Cherry Blossoms at the Niomon Gate in Nakayama Hokekyoji
In spring, thousands of visitors pass through the gate and enjoy seeing
the cherry blossome
.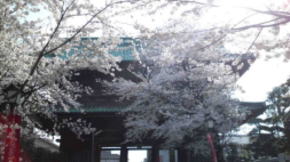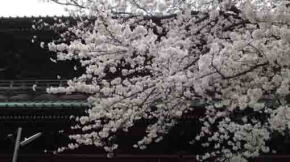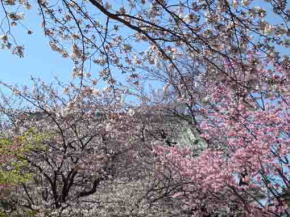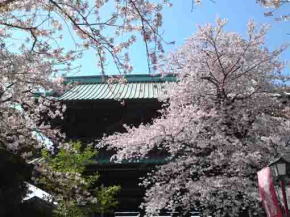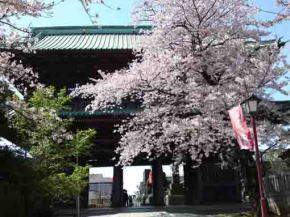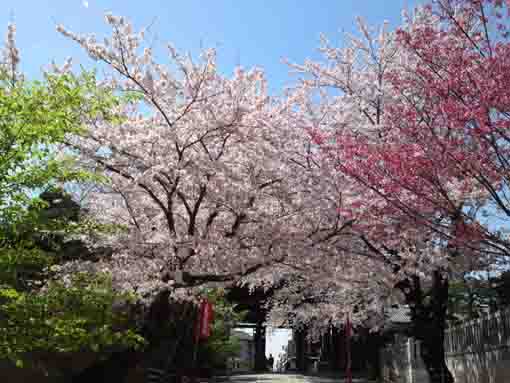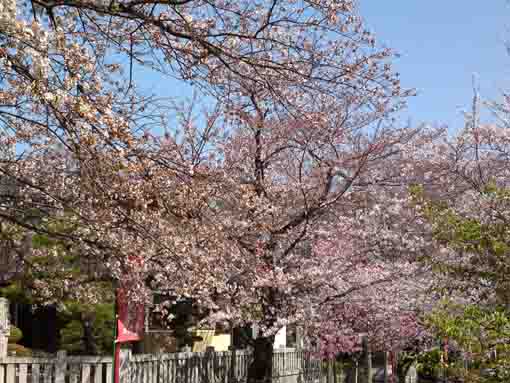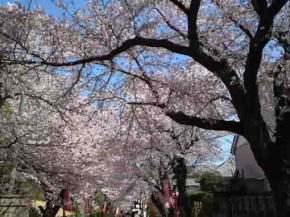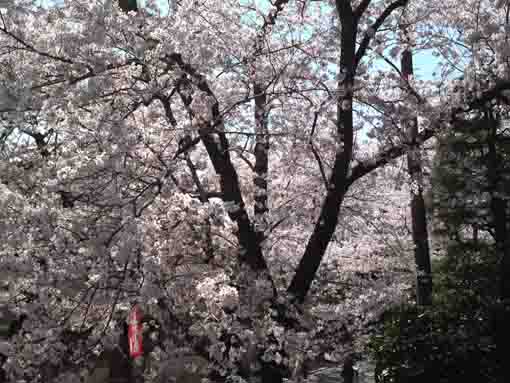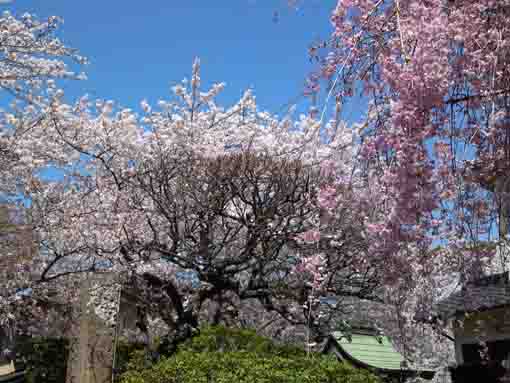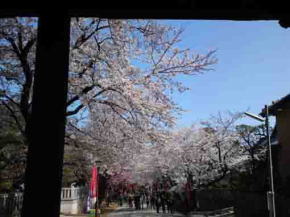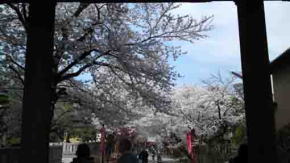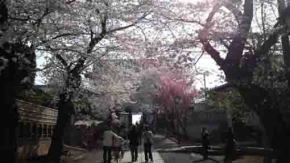 ---
The Map to The Nio-mon Gate In Nakayama Hokekyoji
The Nio-mon Gate (The Deva Gate) In Nakayama Hokekyoji Temple
Yonsokumon Gate in Nakayama Hokekyouji Temple has great accessibilities from both Narita and Haneda International Airport.
From Narita International Airport, take Keisei-line and get off Keisei-Nakayama Sta, take minimally 40 minutes from Narita Airport.. And also take JR Sobu-express line, transfer the line at Funabashi to Sobu-Local line, get off Shimousa-Nakayama Sta.
From Haneda International Airport, take Keikyu-line bound to Narita, and get off Keisei-Nakayama Sta.
From Tokyo Sta, take Sobu-Express line bound to Chiba or Narita, transfer the line to Sobu-Local line bound to Chiba, Tsudanuma, or Nishi-Funabashi at Ichikawa Sta, get off Shimousa-Nakayama Sta.
From Akihabara Sta, take Sobu line bound to Chiba, get off Shimousa-Nakayama Sta.
Take 2 minute walk from Keisei-Nakayama Sta, and take 5 minutes walk from Shimousa-Nakayama Sta.
2-10-1 Nakayama, Ichikawa-shi, Chiba-pref, Japan
The Landmarks in Nakayama Hokekyouji Temple
---
---
---
---
---
---
---
---
---
---
---