Ohanami ; Seeing Beautiful Blossoms and Colored Leaves
Ohanami
(viewing
sakura
) is the one of the greatest events in Japan. But this page introduces you many beautiful ohanami spots of plums, moss phloxes, wisterias, roses, colored leaves and huge gingko trees. You could access easily these spots in this website since they are in between Narita Internationl Airport and Tokyo Station. It means that they are close to Narita International Airport, Haneda International Airport, Tokyo Station, Akihabara and Ueno, so you could easily visit them in your short trip in Japan.
Why don't you go seeing beautiful flowers introduced in this web site?
---





---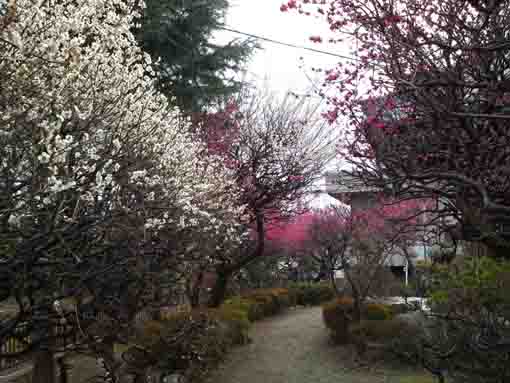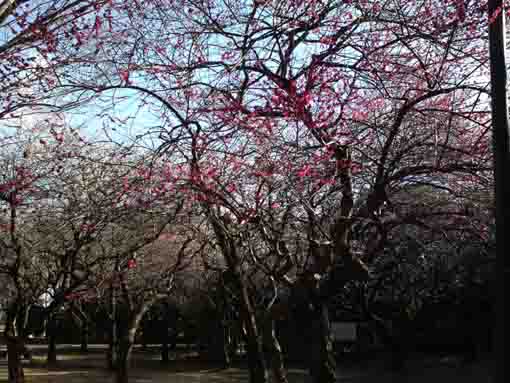 ---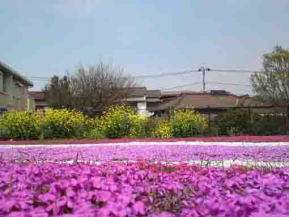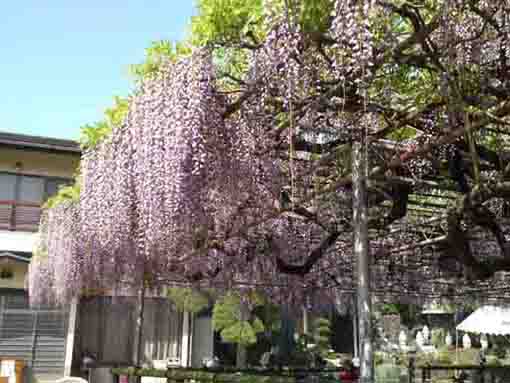 ---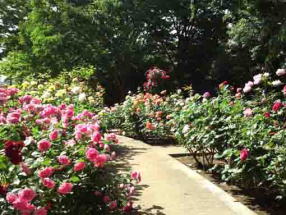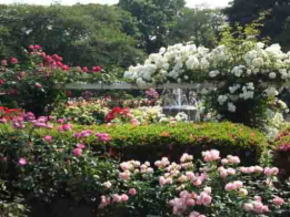 ---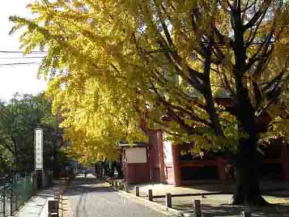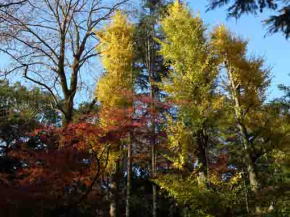 ---
Generally, ohanami (viewing flowers) implies 'Seeing Cherry Blossoms', but you could find other flowers such as plums, moss phloxes, wisterias, roses, Japanese Iris, lotus flowers and so on in the landmarks in Edogawa-ku, Katsushika-ku, Ichikawa-shi, Funabashi-shi, Matsudo-shi, Urayasu-shi and Kamagaya-shi. They are in between Narita and Haneda International Airport, it means that they are very close to both airports. Please come and experience ohanami and momiji gari in the cities.
---
Some said that seeing plum blossoms was very popular among people in Edo in Edo period, and samurais liked to plant plum trees because of their fruits. Anyway, plum tells that spring is coming since ut blooms in cold season. The plum blossoms blooming under the clear blue sky is excitingly beautiful. Please enjoy seeing them with your warm clothing.
---
---
---
Not only cherry blossoms, but also many flowers beautifully bloom in some landmarks. Please check them where moss phloxes, wisterias, Japanese iris and lotus bloom in on this page.
---
---
---
---
There are several wonderful rose gardens in the area introducing in this site. Roses bloom in both early summer and fall. You could enjoy seeing them in both seasons.
---
---
---
There are several beautiful spots for viewing scarlet maple leaves, especially Mamasan Ghuhoji Temple is a famous landmark appeared on
Edo Meisho Zue
and Meisho Edo Hyakkei painted by
Hiroshige
, so thousands of people living in Edo visited the temple by ship in Edo period. Satomi Park where the battle at Konodai had happened in has many colorful trees. Please enjoy Edo walk there.
---
---
---
---
---
There are some huge gingko trees having some legends and stories in Ichikawa city. The National Natural Treasure Senbon Icho (the gingko tree having thousand trunks) in Katsushika Hachimangu Shrine in Yawata, Naki Icho (The Crying Gingko Tree) in Hokekyoji Temple in Nakayama and the gingko tree where Oguri Hangan stopped his horse in Shinmeiji Temple in Onigoe. Each tree has interesting story.
Why don't you visit and see those huge gingko trees?
---
---
---